2 tags
1 tag
10 Reasons To Love Mayer Hawthorne →
"Shall I compare thee to a summer's day?" Or somewhat the equivalent. Go get your heart on!
"What's on my vision board? A bottle of Ex-lax. It's to remind me..."
– Don't ask me about my vision board if you don't want to know these things.
Interview with Comedian Chris Fleming →
I've been sharing the first episode of Gayle with everyone since discovering it via this interview for Hello Giggles. Waters-waters. LOLOL. Gets me every time. 
2 tags
Guys…I really have no idea what my Mom is...
1 tag
2 tags
Midnight (or 3 AM) Confessions.
Breath. Do it again. Listen to the sound of it and realize that you are not dead. You're alive. It hurts. But you're alive.  These are some of the things that I said to myself late at night when I couldn't think of anything else to make the night go faster. To pass it by. When it wouldn't turn into morning so I could put on a smile, pull myself thru the day, and pretend...
Happy 1 yr Anniversary @hellogiggles! Supa proud of @molls & excited to celebrate w/ the rest of Team Giggles. Xoxo View more on WhoSay »
10 tags
Do I need this (yes)? →
For safety purposes OF COURSE! lejetset: How cute/violent is this?! 
1 tag
I just can't with these two!
This picture of my nieces Do's for Dr Seuss's Birthday last month. Their Mom is amazing. Kourtney and Kestin. Yes…they're identical.
Problem? Solution. Solved. →
http://say.ly/UFo1CB6 →
Now you know who taught @BrunoMars #Swagger. ;) #ThrowbackThursday #PlaymateReunion View more on WhoSay »
http://say.ly/Utk1CB2 →
Wow…remember perms? #ThrowbackThursday #PlaymateReunion View more on WhoSay »
2 tags
"Sometimes you recognize you have feelings when you realize that's what is..."
– Something I just learned
1 tag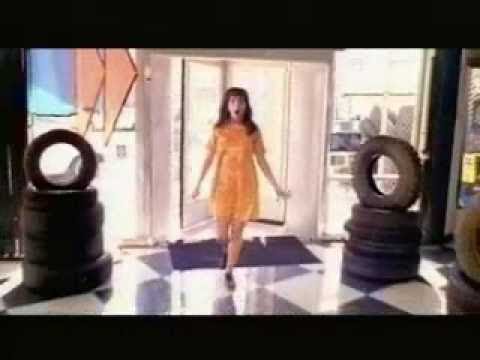 1 tag
Number of people who didn't recognize me.
1) girl I've met only about 5 different times through mutual friends parties/dinners/etc. 2) colleague/friend. 3) guy I made out with. Clearly…I'm a MASTER CHAMELEON
Princess Bride Card I'd come back from Mostly... →
I love this card…"I'd come back from Mostly Dead for you." #HappyValentinesDay View more on WhoSay »
2 tags
"If you erase your mistakes…you learn absolutely nothing. If you leave them..."
– Trying to find the deep life lessons
If you have feelings about colors...
then we could be friends. I mean strong feelings. Like when you're having an especially fragile day and a color makes you cry in a public place. Or if you have to cross the street in order to not be seen in the same universe with an especially emotional color. Just don't expect me to hug you until I've had at least two adult beverages.
1 tag
"A woman's heart is always a mystery…even to ourselves. Finding the..."
– Me to a friend
1 tag
2 tags
"Being loved is better than being missed"
– Note to self
Whatever you do…you should turn to either side of you and hug away. :) Happy New Year!!! Xoxoxo View more on WhoSay »
Technology intervention...
On my way to have surgery this morning I became obsessed with finding my Dr. on twitter. I had the urge to silently stalk him this morning. Maybe he skipped breakfast or had a fight with his girlfriend. Maybe he doesn't have one. Is that better or worse? What if he had a really shitty holiday? And don't even get me started on how much I regret now watching all those horrible shows...
"Everything makes you more." -Saw it, loved it, thought I'd share. #MottoOfTheDay View more on WhoSay »
2 tags
Those three words...
Can make or break your day/life. I'm a big believer when it comes to relationships and intimacy of being very careful of words. I've only told 3 men in my life these words. One was my Dad, one was my Ex-husband, and one was a mistake. Let's not talk about the mistake…I learned from it…obviously. The reason that I tell you this is to demonstrate the gravity of words...
1 tag
2 tags
Midnight Confessions...
"No man dies for what he knows to be true. Men die for what they want to be true, for what some terror in their heart tells them is not" — Oscar Wilde What would you die for? I was looking at this quote today and thinking about love and the crazy things it makes you do. Why? Cause I'm a girl. We do those kinds of things. Think about love. Get weepy and sentimental about love lost, the...
1 tag
"So I basically I went on a fake date to avoid the idea of going on a real date."
– Something I recently did and owned up to. Ever been there?
If I was a rapper...IT COULD HAPPEN...DON'T LAUGH!
This would be an important line to me: "All this time I thought I was a survivor & what I really missed is I was a thriver. " This is a post really just to remind myself to not feel sorry for my self and to stick with the Anger sometime. This is a method I learned a long time ago. Every emotion has different sides and edges to it, and if you are not careful in paying attention...
"Sometimes, when you don't know the answer to a question that keeps playing..."
– www.tut.com 
3 tags
I love Greg Laswell…currently, as well as...
1 tag
1 tag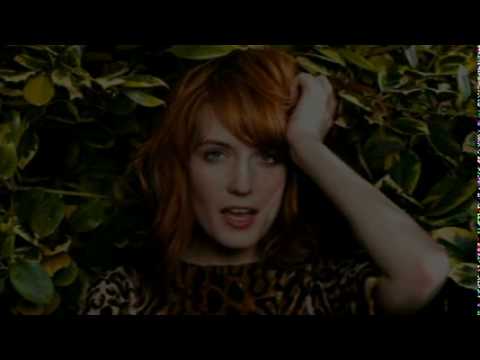 3 tags